Recently we teamed up with the R&D lab at Jeanologia, a pioneer in innovating sustainable technology for the textile industry, to compare normal jeans production with 3D garment finishing Laser technology from Jeanologia. Our goal was to prove the efficiency and advantages of the laser technology, as it cuts out multiple tedious parts of regular product development and production, leading to a more sustainable product with a lesser environmental impact for the customer. 
The workflow starts with a concept, an original sample or an idea. The fabric is first put through Laser Sensitive Fabric Testing (LSF), which is a critical part of testing since it observes the qualities and behavior of the fabric. This data is then imported into a 3D garment software such as eDesigner and a developer can now fully model the garment. eDesigner is a digital platform for developing wash or finishing. It simplifies the design processes, digitalizing collections, and standardizes the laser production process for an approach that is more environmentally friendly. It also cuts lead time to less than half of the conventional time.  

After the garment is visualized the laser data file is loaded and the sample can be done then and there. Simplifying the entire process allows production to begin much quicker.
Environmental Impact Measurement (EIM)
To test the environmental impact of the garment manufacturing process we used the Environmental Impact Measurement (EIM). The EIM is a unique and powerful platform to monitor the environmental impact of garment finishing processes. Four different categories are measured: water consumption, energy consumption, chemical impact and workers' health. Their score in each category is benchmarked against the environmental threshold and is then classified into low, medium, and high impact. 
Across the board the use of 3D led to a significant improvement in EIM score, proving the viability of 3D use in garment finishing and production.
Revolutionary possibilities in the garment industry
Now why is this revolutionary? Well it shows that 3D simulations have an incredibly high real-to-life grade and allow decisionmakers to edit the entire garment virtually and enables them to decide on different styles and washes based on the virtual images. This completely removes the need for the entire sampling process. It also allows for flexibility in design and creating new ideas, so that your imagination is the boundary of what is possible for garment finishing.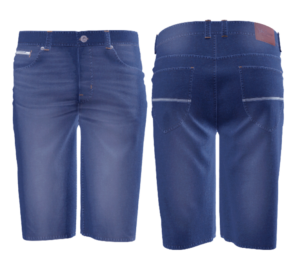 Laser technology in denim product development
The technology that Jeanologia provides is the second piece of the puzzle which can transform garment production. Whatever wash or style was created can actually be produced and will be true to the simulation since the entire finishing process is based on the finishing file created in eDesigner. This modern and precise approach also removes differences between production locations and markets since barely any human labour is involved. 
All of the pictures on this post serve as examples of what this technology has to offer and just how capable it already is. The laser focuses a condensed beam of light on the surface of the fabric to burn off the top layer of dyestuff. It's the same effect with an entirely different and future-focused method. As for the produced garment itself, it's material strength is much higher (as there is no forced handling required) and can be worn directly since there is no change in the chemical structure of the garment. 
Put all these pieces together and you get an A to Z approach which is truly front to back. From the design with eDesigner or Browzwear, to the digital fitting and simulation, to the actual production and finishing of the garment, this streamlined process demonstrates the evolution of 3D use. Never before has the entire production process used this much 3D and never before has the outlook been this good.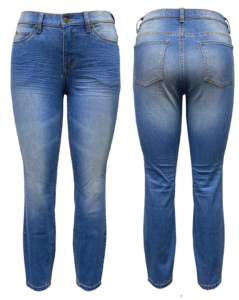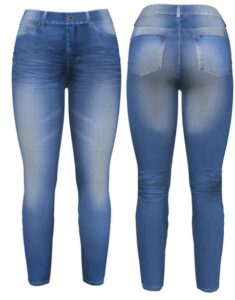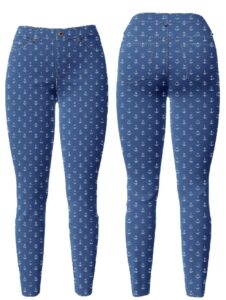 We can use 3D since it can easily achieve results close to actual samples. Material and sample use can be decreased significantly, and 3D can be used as pre-order images to test customer feedback. Now with laser production even more possibilities exist because lasers can be used for most of the denim items. It is less harmful for the environment, and it eases labor needs. As it improves it will only speed up sample approval/production lead time more and more. 
Furthermore, laser dry finishing allows for any design to be created on the spot, even fading on seams and metal buttons is possible. Zero chemicals are needed, and the water usage is comparatively negligible. It can eliminate the need for having an inventory, as any quantity of finishes can be replicated from just a laser file and a post wash also paving a way to On-Demand-Manufacturing.  
As you can see 3D capabilities for garment finishing in the industry have come a long way. Especially for test orders or tailor made items the advantages are clear and 3D will only become more useful. With time, 3D and modern technology will only be incorporated more and more in garment manufacturing and finishing. You could say the outlook is as bright as a laser.