Congratulations to our three selected 3D Champions who will intern at featuring LIMITED
Browzwear and featuring LIMITED's Dhaka Digi-hub partnered with Shanto-Mariam University  to launch an academia workshop  entitled "Become a 3D Champion" on November 18th 2022. 15 selected students were invited to participate in the workshop. They participated in an onsite training at our Digi-hub, completed over 2.5 months of online learning, and received support from Browzwear University courses in creating 3D styles. This academia workshop aims to assist the Bangladesh apparel industry with embracing the digital revolution. Apart from the competition to win a three-month internship with featuring LIMITED in Dhaka, the experience at our Digi-hub offered this new generation the opportunity to explore and experiment with tools that may be essential in their future careers.
The second part of the Academia workshop took place on February 17th 2023. After a welcome speech via VC by Katharina Bobrowski, featuring LIMITED's General Manager, Dhaka Digi-hub manager Aurelie Rob provided a brief overview of the workshop and selected students presented their own 3D outfits based on the theme "Nightfall Forest".  Following the presentation, featuring LIMITED's global team and Browzwear representatives voted on their top three winning designs based on the aesthetics/visuals, technical competence, creativity, and state of completion. Following the workshop, Eileen Tan, Browzwear's Regional Director for Business Development in Asia, through VC, facilitated a feedback session in which students discussed their experiences with Browzwear University, and their 3D outfit creations.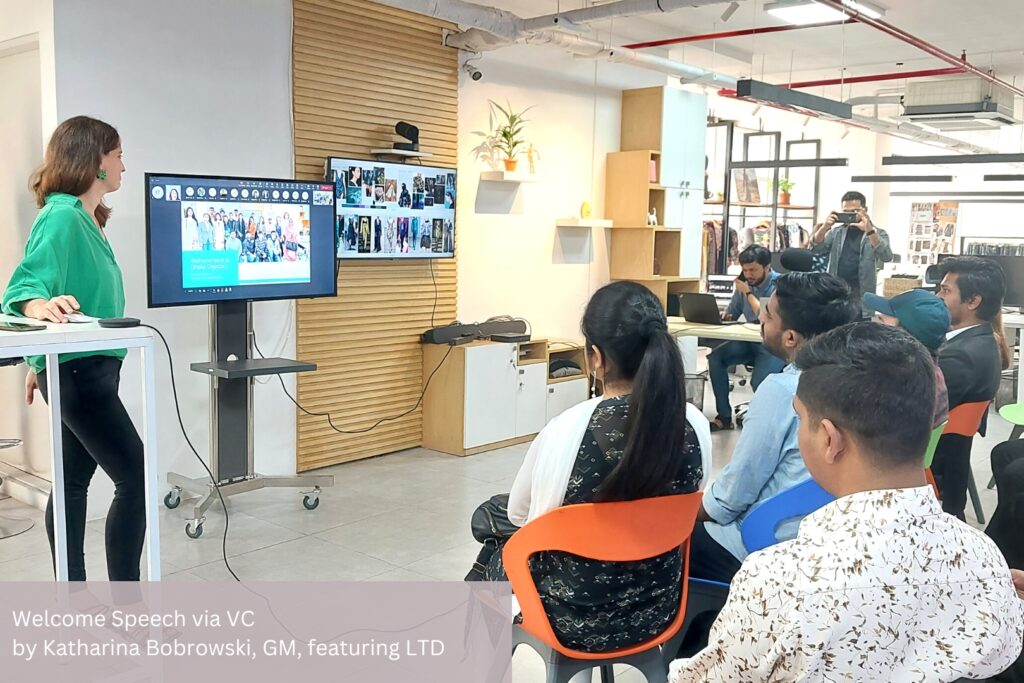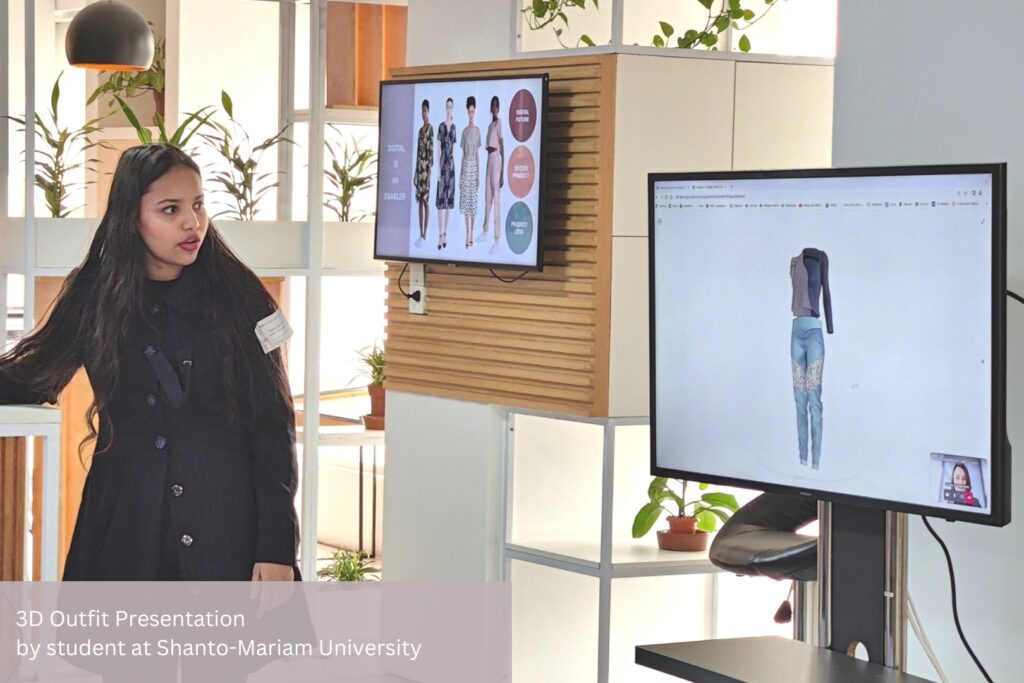 As a result of the votes and interviews, three students were selected to take up the offer and begin their internship at featuring LIMITED by the middle of March. We are excited to see the great work that will be done at Digi-hub Dhaka by the new joiners.
These are the students' first works. We look forward to witnessing their improvement as they further develop of their skills in future work, supported by the Dhaka Digi-hub team.
"This is a wonderful opportunity for me to learn something new. I am very grateful for that opportunity. It will be of significant assistance to me in the future."
"That journey with Otto International, as well as the team, was truly outstanding. I am so grateful for this opportunity."