The Oi Ernsting's family team in Dhaka and featuring's digi-hub transformed the Oi Dhaka 7th floor into a pop-up Design Studio for an Ernsting's family visit in September 2023 to showcase not only the market's creativity but also Oi's digital approach to product development combined with a new showroom concept.
To emphasise Oi's digital edge in product development and virtual services, Sharon Lim (Chairwoman) and Lena Lim (Chief Commercial Officer) from Browzwear offered their views on the industry today, as well as their perspective and experience in the partnership between Oi and Browzwear. AI, a current industry hot subject, was also discussed, and Lena provided Browzwear's road map for AI-aided design and product development application, which includes featuring's participation in a Beta version of this application.
The featuring team experimented with a digital hybrid showroom for this Design Studio showcase, showing only hero garments as tangible samples and the whole collection with all choices in a digital look book. Not only are many physical examples decreased, but the visitor also gets to experience greater diversity, such as all potential colour and print options and customizations.
Hero garments are styles worth displaying due to their fabric, craftsmanship, stylistic features, or simply as a style that the consumer can feel, touch, and try on.
With this approach, the team was able to present more than 300 samples in the full colour range of the collection to the customer with less than 50 physical samples.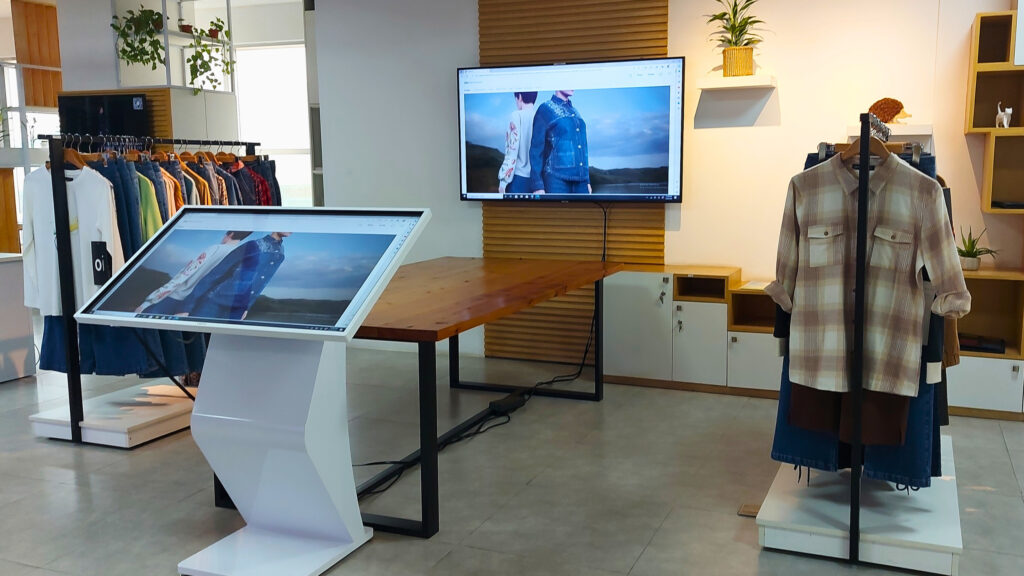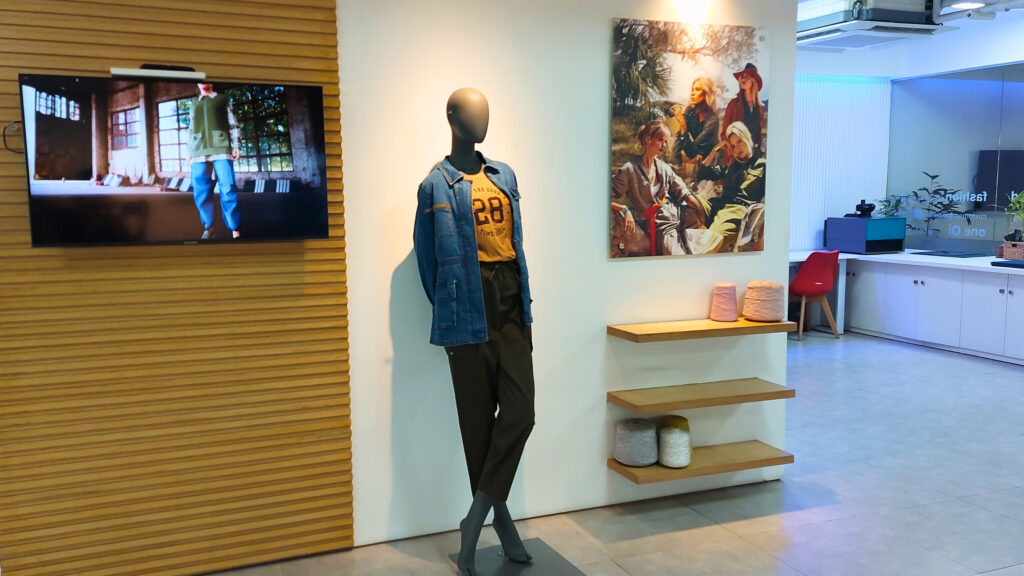 The team explored collaborative technologies like Miro throughout the creation process of the exclusive Ernsting's family collection, which was designed to demonstrate the team's design expertise and trend forecasting services. It was the first time featuring teams in Shanghai, Hong Kong, and Dhaka worked together in this fashion to create an entire collection from scratch in a matter of weeks. This collaborative tool worked brilliantly and was a simple method to keep everyone in the loop, decrease communication redundancies, increase productivity, and finally fulfil the tight deadline. 
Without stunning pictures, no look book, real or digital, is complete. In this purely 3D approach, Ecoshot and Lalaland were used for the rendering of 3D garments on virtual human models for studio-like shots, and Stage was utilised to replicate photo shoots on site. Though technology is continuously developing on a daily basis, it has the potential to replace a large portion of the marketing pictures that clients are now creating.
To enhance the user experience for visitors to the Oi Design Studio, large touchscreens and wall displays were chosen to display the digital look book on. The visitor was able to zoom, spin, and "touch" the digital samples as a result of this. Digital look books are simple to include in Oi procedures. All choices, remarks, and other comments may be summarised with the click of a button and shared with the appropriate departments for further action. The digital look book is easily available via shared URL and is not limited to touch-screen presentations.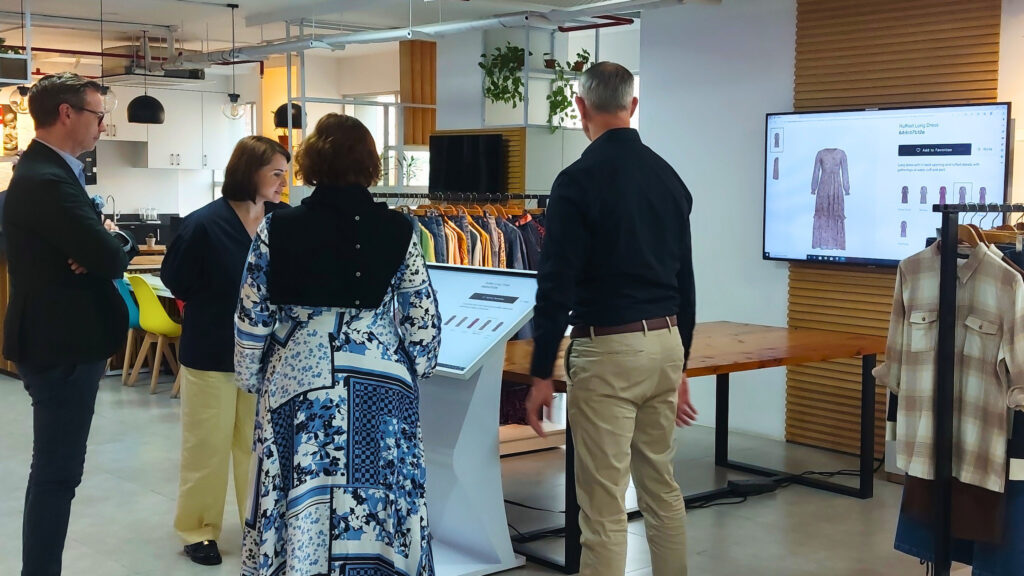 Aside from digital solutions, the Design Studio also displayed a more conventional approach. Vendor styles for Ladies, Kids, Lingerie, and Home were chosen individually to match each customer brand with current trends for AW24/25 and to showcase the market insights, the growing diversity of the Bangladesh market in terms of workmanship, style details, print and graphic techniques, and so on. The team's goal was to show that Oi's teams can not only fulfil sourcing requests but also proactively recommend relevant styles to consumers.