In March 2023, Digi-hub Centre in Dongguan saw a surge in requests for 3D training from OI members, OI and non-OI vendors, as well as prospective clients from Browzwear.
Teams from OI Bonprix Merchandising and OI Fabric, and one of OI vendors in China, Kwong Wah Garment, joined the 3D training in Digi-hub Dongguan, during which they acquired the fundamental 3D knowledge and learned to create virtual fabric and develop 3D styles. Furthermore, they gained hands-on experiences to create virtual fabrics and 3D Apparel designs. Check out some highlights from their incredible 3D journey.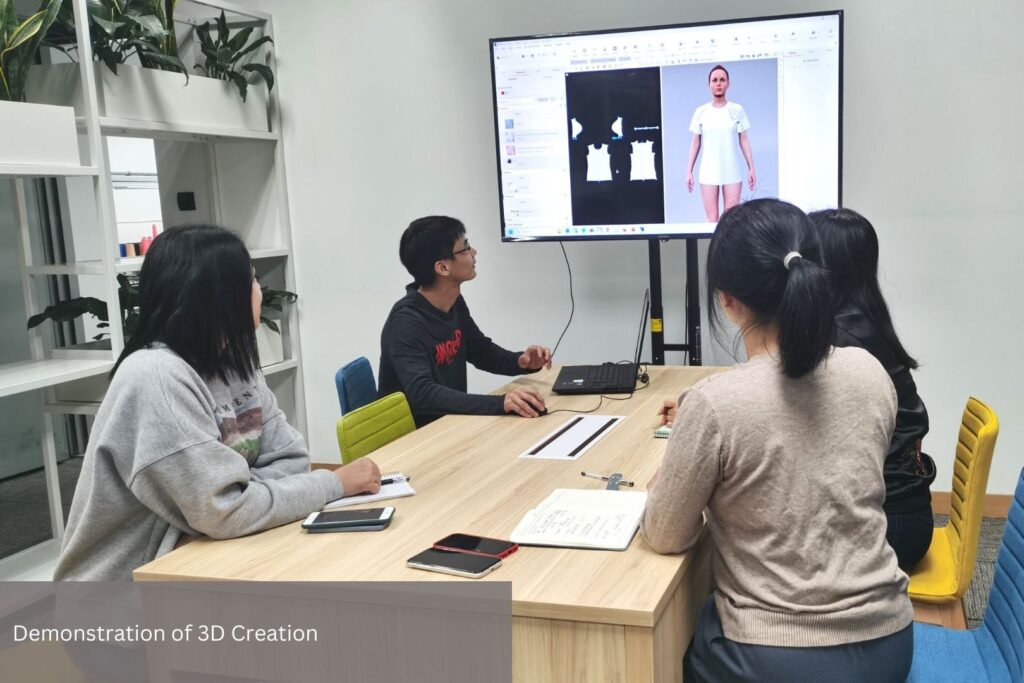 At the end of March, Yanbu Intimates Association also visited Digi-hub Dongguan, and our team shared the experiences and practice of creating 3D styling and fabric virtualisation. During the two-hour event, the digi-hub team also presented the benefits and strengths of 3D implementation, as well as a digital twins showcase that allowed visitors to gain a better understanding of 3D importance to their businesses.
A number of events and workshops are being planned at Digi-Hub Dongguan. More information will be shared soon.
Obtain 3D experience by making a free appointment now.