The Digi-hubs provide opportunities for local industry professionals to enhance their skills in 3D apparel design. A face-to-face workshop was launched in June 2022 by featuring LIMITED Digi-Hub Dhaka in collaboration with Browzwear.
To explore more 3D solutions and knowledge of diverse expertise, featuring LIMITED invited 20 guests ranging from shirt manufacturers, fashion design teachers, buyers from buying forums, and prospective clients from Browzwear's prospect list.
Lena Lim, CCO of Browzwear, joined this event via VC and spoke to the participants about sustainability through digitalization. Joel Yip, a 3D Apparel Development Specialist at Browzwear travelled to Dhaka and supported the featuring LIMITED team during this workshop on the ground.
Warm Welcome & Introduction
Once all participants arrived at the recently renovated OI office space, Katharina Bobrowski, the General Manager of featuring LIMITED, gave a welcome speech and introduced the global team structure, services, and functions of featuring Limited. She spoke about the advantages of 3D design over traditional methods. The participants were presented with many examples of real-to-life simulations (CGI) that can be used in eCOM and replace physical photo samples etc. The quality of simulations of 3D garments worn by virtual models really amazed the audience and gave a good outlook on the direction of the industry and the opportunities 3D can bring.
Sustainability through Digitalization
Lena Lim, CCO of Browzwear, spoke about Sustainability through Digitalization. As a first step, she explained why the apparel industry was switching from traditional to digital. She then explained how the digital apparel process worked from end to end. Afterwards, she discussed Today's Sustainability Tension, "Design, Make, Then Sell." In addition, she illustrated how digital fashion creation works through examples, such as e-commerce with digital garments, the evolution of digital fashion worldwide, and filling out digital style recommendations. As the last point, she discussed C2M On-Demand Manufacturing, which is an aspect of smart manufacturing. Alibaba's latest C2M fashion manufacturing platform, Rhino, served as an example. As part of Alibaba's roadmap to fast fashion, this was to show how to produce products based on consumer and trend spotting as well as forecasting.
In the next section, Joel Yip, a 3D Apparel Development Specialist at Browzwear, explained the workflow briefly. He also presented a virtual material map, a smart design template, and 3D styles, as well as some tips for creating 3D collections.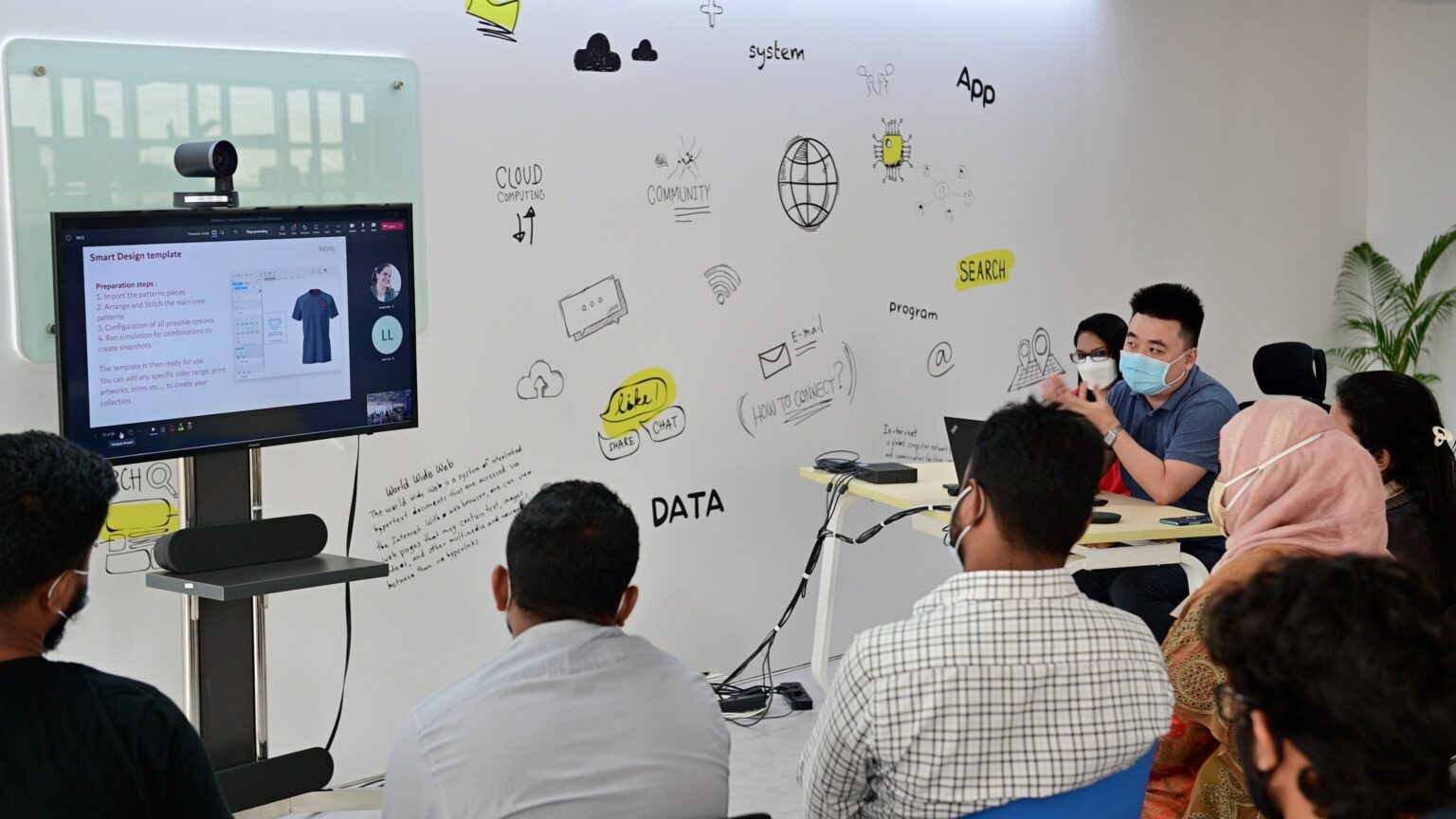 After a short break, participants joined three different workstations: pattern, design, and fabric digitization
A workshop that reveals 'how to create 100 styles in an hour?'
All participants were invited to attend three separate workstations with 20-30 mins per each focusing on pattern, design, and fabric virtualization to learn 'how to create 100 styles in only an hour?'
Pattern Workstation:
A demonstration of pattern segments was provided by Soroz Hasin, the 3D Product Developer for Apparel from featuring LIMITED. Soroz demonstrated the advantages of setting up a "smart designer" for certain categories. With shirt style, Soroz demonstrated how to add pattern pieces to an existing style, then adjust the collar, pocket, fabric, artwork, and trim in a smart designer.
Design Workstation:
During the Design segment, Cynthia Sircar, a 3D Product Developer for Apparel at featuring LIMITED, demonstrated how to create unlimited variants from a single smart design file. Following a brief instruction, workshop participants could get creative and create unique styles.
Fabric Virtualization Workstation:
Lastly, attendees participated in a virtual fabric workshop. Digi-Hub Operations Officer Jannatul Moni, along with introducing the process of fabric digitalization, took part in an interactive conversation with attendees. Attendees were able to gain a deeper understanding of the process this way. Additionally, Moni demonstrated how Browzwear's Fabric Analyzer could be used to measure fabric's physical properties. Afterwards, attendees practised achieving virtual fabric results by following instructions.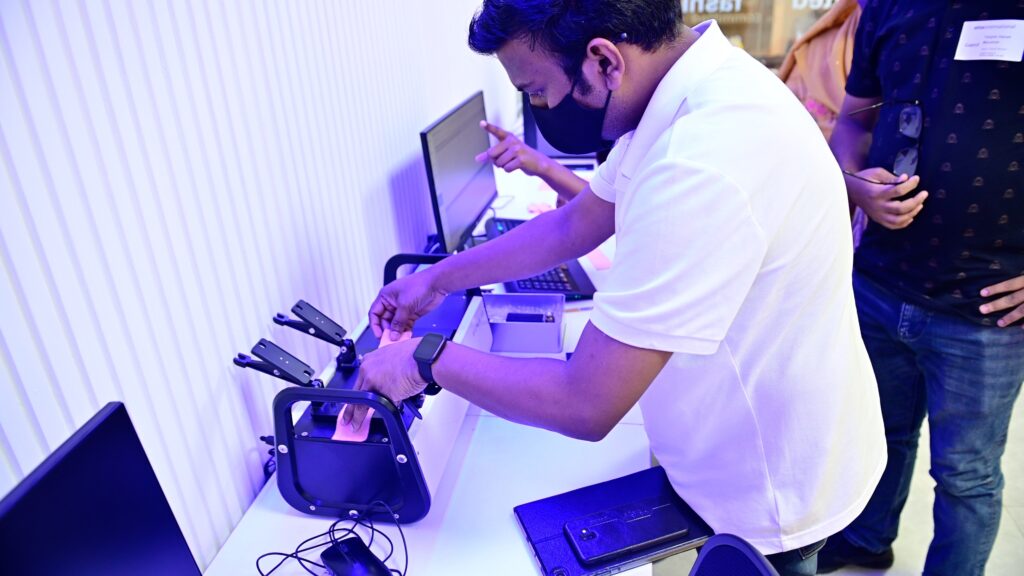 A question-and-answer session was held at the end of the workshop for all attendees. The team received positive feedback about this hands-on workshop format. The participants enjoyed especially the design workstation because they could see and experience how multiple designs can be turned out in a very short time.
Following this successful workshop featuring LIMITED is currently preparing more workshops for this year.
Follow us for more news and event updates.
'Thank you, Katharina, for organizing a beautiful session; it would be great if we get this type of training daylong. Special thanks to all the trainers who give us their valuable time.'
Nazmul Sumon
Head of Technical, Aboni knitwear limited (Babylon group)